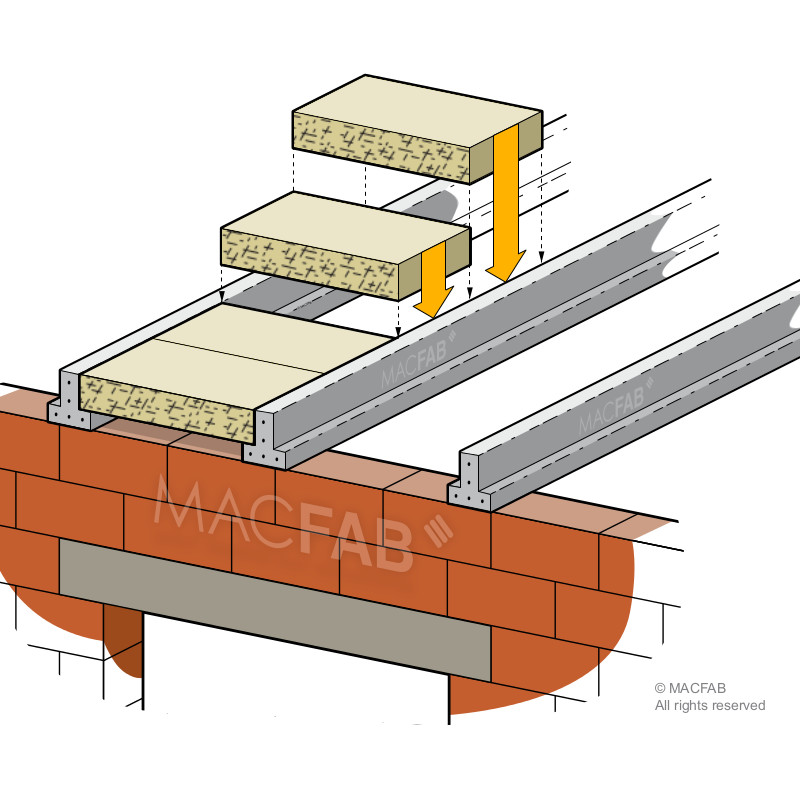 Prestressed T-beam Bed
MACFAB Prestressed Tee-beam casting moulds are an excellent solution for concrete manufacturers to produce beam and block flooring. Beam and block flooring is a popular solution in the construction sector for suspended concrete floors in residential developments. The beam and block floor system consists of prestressed concrete joists supported at each end by a wall/structure. The space between the joists is then infilled using one of a multitude of options, either concrete block, polystyrene infill, hollow block.
Macfab moulds can be produced to individual customer specifications with different profile shapes, lengths and number of elements. MACFAB ship internationally and have many installations across the UK, Africa, Europe, Middle East and Latin America.
Some benefits of beam and block flooring are:

Rapid and flexible erection on site providing immediate working platform (no propping required).
Excellent acoustic and intrinsic fire resistance.
Production can be carried out within a controlled factory environment allowing better quality control and reduced risk over site conditions.
Moderate spans can be achieved, typically up to 6m.
Does not creak, shrink, or bounce like many alternative floor systems.
Macfab prestressed Tee-beam casting moulds operate a wet-cast principal which provides the following advantages over competing methods.

Joists are cast to size rather than cut from stock
Possible to have exposed reinforcing wire at either end of beam for tying into ring-beam.